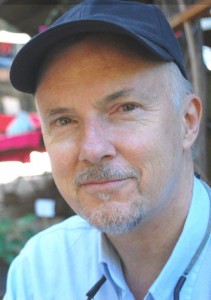 Julian Gearing is an entrepreneur, media trainer, and award-winning journalist. He is currently focused on providing training to creative people on how to leverage the internet to develop their careers and build their businesses.
As a journalist, he has been covering conflicts, politics, social issues, religion and the environment in Asia, the Middle East, Africa and Europe for over 30 years. He has worked for newspapers and magazines including The Times, The Independent, South China Morning Post, The Middle East Magazine and Jane's Defence Weekly and worked for seven years as Bangkok staff correspondent for Asiaweek Magazine. He has worked for radio and TV, including assignments for CBS TV News and BBC Newsnight, and Al Jazeera. He is also a book researcher, co-author and accomplished photographer.

In 2000, he won an Amnesty International and Hong Kong Press Association award for his story in Asiaweek entitled, Struggle for the Highlands, which examined in depth the problems Thai hill tribes face. Over the decades, he has covered conflicts in Afghanistan, Iraq, Kashmir and southern Thailand.

He is a specialist in covering Tibetan political and religious affairs. During the Soviet war and ensuing civil war in Afghanistan, he warned of the dangers of U.S. policy in supporting the Pakistan line on which guerrilla groups to support and warned of the dangers of invading Afghanistan in 2001, following the Sept. 11 terrorist attacks in the United States.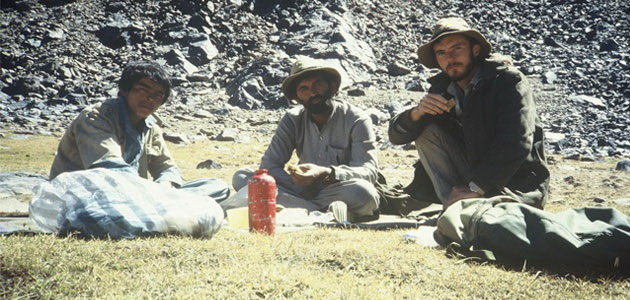 He has worked as a managing editor and assistant editor for news agencies and is a respected media and journalism trainer. He has also worked with the Konrad Adenauer Foundation training journalists in Asia. In addition, he runs an environmental website.
He has traveled extensively in four of the world's seven continents including cycling across the Sahara desert alone, a year walking most of the length of the Himalaya mountain range on the Trans-Himalayan Expedition, a journey on foot with a Tuareg salt caravan across the Tenere desert, and months at a time walking the mountains of the Hindu Kush in Afghanistan during wartime.

To contact Julian, please use the Contact Form.